Contents
---
Home
Post Office
Card shop
Mini Mall
Site Review
Genealogy
Herb's Shop
Shop Links
RC Flight
My Ships
Hot links
Our Awards
Comics Page
---
Music
In the Mood
Puttin on the Ritz
aquarius
Cheers
Jump
X Files
Dueling Banjos
The wall
california girls
Come together
Dust in the wind
Gilligan theme
La-Bamba
Mission impossible
---
Games
The ships that I served aboard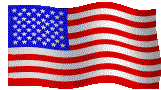 USS Farragut DLG-6 left and USS Joseph K Taussig DE-1030 right.
The USS Farragut was a coontz class missile destroyer of multirole capabilities. Her armament included a twin terrier missile launcher on the fan tail, torpedoe launchers port and starboard amidships, as well as an asroc launch system, and a 5-54 gun
forward. This gave her surface to surface, surface to air, as well as anti submarine warfare capabilities making her quite versatile with an ability to take on a variety of mission situations. The USS Farragut was a very good ship and I am proud to have served aboard her. To the best of my knowledge she was decomissioned in 1989.
The USS Joseph K Taussig was a Dealy class destroyer escort. Her armament included two 3'' guns forward, a drone helicopter capable of launching torpedoes,as well as depth charge rack on fan tail. The Taussig was a very good ship also
and I am proud to have served aboard her also. The USS Joseph Taussig was a participant in the Cuban blockade during
the Cuban missile crisis. She was decomissioned several years ago but I am unsure of year.
Links to sites of Veterans organizations I belong to.
American Legion
Tin Can Sailors
Navetsusa