Contents
---
Home
Post Office
Card shop
Mini Mall
Site Review
Genealogy
Herb's Shop
Shop Links
RC Flight
My Ships
Hot links
Our Awards
Comics Page
---
Music
In the Mood
Puttin on the Ritz
aquarius
Cheers
Jump
X Files
Dueling Banjos
The wall
california girls
Come together
Dust in the wind
Gilligan theme
La-Bamba
Mission impossible
---
Games
The Possum Ridge Gazzette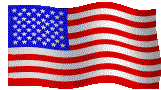 United We Stand
For God, Country, and Liberty !
Howdy there folks, glad you could drop by and visit us here at possum ridge Kentucky for a spell. We hope you find our site both interesting and useful. So kick off your shoes and visit with us awhile, check out our site and maybe play a little music or a game. Check out our portals for news, recipes, freeware and shareware downloads, health articles and more. Be sure to visit our comics page if you like comic strips, we are currently running ten strips on our comics page most updated daily. If you are in the mood for shopping visit our Mini Mall. From auto parts to pet supplies you name it and you can find it at one of the stores in our mall. If you have a website and would be interested in receiving our award of excellence check out our site review section and apply. We will review your site and you may be a winner. It's our small way of giving recognition to worthy sites on the web. Also we have a number of free services on site for our visitors, message forum, free webmail, web search, classifieds, greeting cards etc. Feel free to use any or all services, they are here for you. Don't forget to sign our guestbook at the bottom of this page, we do enjoy hearing from our visitors.
Happy surfing, Herb and Nancy!
---
Every 3.6 seconds someone dies of hunger around the world, 75% of them are children. You can help, so please help feed the hungry. It costs you nothing but a little time, but to them it means having food or starvation.

Thank you, Herb and Nancy

Sign my Guestbook

View my Guestbook
Email



If you have comments or suggestions, email me at.
hlstewart@dynasty.net

Last updated March 27, 2004